DID YOU KNOW YOU CAN COOK WITH ESSENTIAL OILS?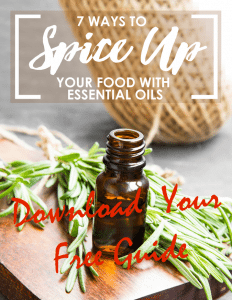 There are so many toxic chemicals in the world, in our household cleaners, and in medications that are supposed to make us healthy.
Essential oils are an amazing alternative to be used for a happy home and body.
Essential oils can help to bring your body back into balance naturally, without the nasty side effects so common with medications and products with chemicals and additives.
Get this FREE Essential Oils Guide to learn how to spice up your cooking with potent health-promoting essential oils.