Podcast: Play in new window | Download (9.8MB) | Embed
Subscribe: Android | Email | Google Podcasts | RSS | More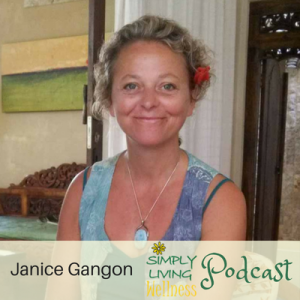 In this episode of Simply Living Wellness, Donna Abreu interviews guest, Janice Gagnon, about the benefits of Thai Massage and how it's very different from other types of massage. Janice Gagnon is the founder of a Traditional Thai Massage certification school called Spirits Winds School of Thai Massage which is located in Northern California in a town called Nevada City located in the beautiful Sierra Foothills close to Lake Tahoe.
This episode is for you, if you have any kind of physical pain, or emotional imbalances, or if you are in a wheelchair from paralysis and wish to walk again!
Janice tells her story of how in the 1990's after growing up in Quebec, Canada, she experienced Thai Massage for the first time and became so inspired to learn the techniques herself. Thais massage is very different from traditional massage in that it focuses on healing from a mind, body and spiritual side.
Thai massage practitioners use their body weight, compression and passive yoga stretching techniques to administer Thai massage.  In addition, they bring in the ancient Buddhist traditional medicine called Metta, which means compassion, loving kindness, and channel this healing energy through their bodies into their clients.
Similar to the Japanese heling art Reiki, this channeled healing energy releases blockages, increases energy flow, and comes with an abundance of compassion and love. Metta, however, has its own unique traditional style in the way it is administered.
This practice of calling in the ancient medicine is called Wai Khru which has been used for over 1,200 years. Before the session, the practitioner practices Wai Khru to bring in Metta to drop out of their personality and become a neutral vessel allowing the healing force to come through them.
Janice had the privilege of learning from the best…
Janice was already a world traveler doing extensive solo travel in her teens and 20's. After her surprise experience of this unique form of massage in the late 1990's, Janice packed herself up and left for Thailand for seven months to study Thai Massage. As luck would have it (or not?) she was introduced to Master Lek Chaiya, who lived just around the corner from Janice, and got to learn Lek's own unique technique called JAP-SEN Herbal Thai Massage.
Janice was one of the pioneers in bringing Thai Massage to the West once the Thai people decided to allow the teachiong of their ancient techniques and traditions to foreigners.
Janice continued to learn Lek's unique technique of JAP-SEN and co-teach with Lek over the following fifteen years both in Thailand and at Spirit Winds. Lek passed on in 2013, and Janice carries on this matriarchal lineage in her loving memory.
Practitioners of Thai Massage receive healing benefits themselves…
Unlike Western massage where practitioners use oil and a rubbing action (effleurage) that is not usually sustainable for the long term, Thai Massage practitioners use their own body weight to create compression and passive yoga stretching. The client lays on a matt on the floor in comfortable clothing. Practitioners often use a rhythmic and rocking motion when applying their own body weight.
Thai Massage practitioners receive healing benefits from the Metta running through them as they work on clients. They can also receive healing benefits from the physical application when done correctly allowing for long term work ability.
Spirit Winds School of Thai Massage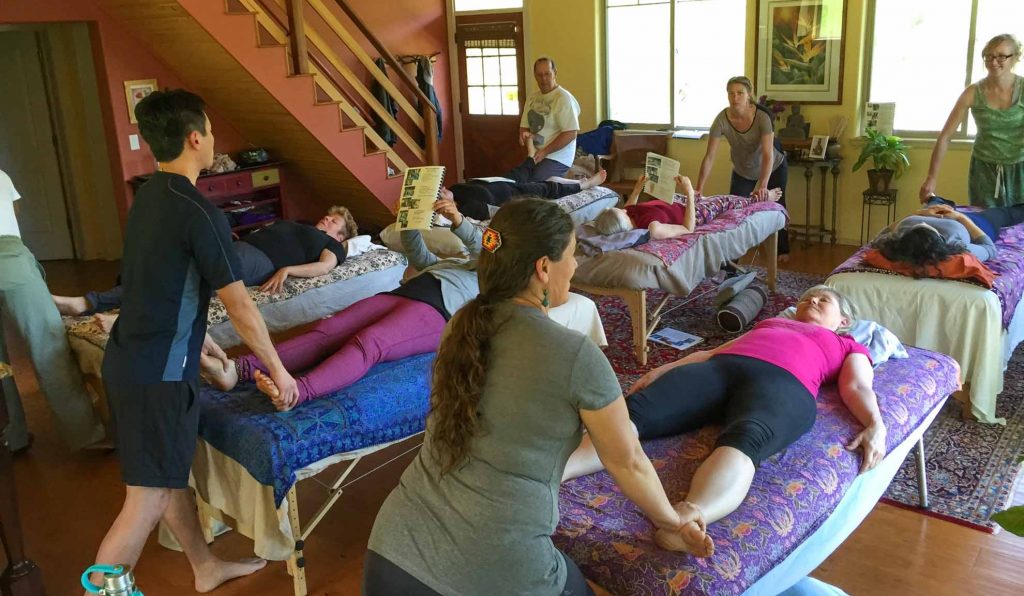 Janice's background of practicing and teaching yoga, delivering skill-based group coaching, and developing women's development programs gave her the perfect experience for opening a Thai Massage certification school which she named Spirit Winds School of Thai Massage.
Spirit Winds offers classes for beginners as well as advanced practitioners in:
Northern style of Thai Massage
Lek Chaiya's JAP-SEN Herbal Thai Massage
Thai Foot Massage
Thai Massage for the Table
The school is set on eight beautiful acres about 15 minutes outside the town of Nevada City, a small old mining town in the Sierra Foothills about one hour from Lake Tahoe. The retreat is close enough to town for convenience, yet far enough away so that you feel like you're getting away in a quite healing environment.
The retreat center includes:
Studio for private Thai Massage sessions
Teaching room with open floor plan
3 bedrooms to house students
6-person steam sauna
2-person infrared sauna
3 ponds, 1 for swimming
Fun artsy decorative style
9-Day Cost Rica Retreat – January 2019
Janice leads periodic retreats internationally. Her upcoming retreat in Cost Rica in January, 2018 will be led by Janice, meditation leader and Thai Massage therapist, Jennifer Tyler, and yoga instructor and Thai Massage therapist, Sarah Robinson.
The Costa Rica retreat will be help January 15-23, 2019 at a private Villa in Nosara, the Health and Yoga Center of Costa Rica.
This intimate setting will accommodate 16 attendees for 8 nights and 9 days, and will include:
Thai massage training
Daily guided yoga
Daily guided silent meditations
Extra excursions and activities including Thai massage sessions, surfing, horseback riding, zip-lining, ATVs, Mud baths, volcanoes, hot springs, turtle nesting beach (all optional)
Free time for reflection, journaling and relaxing on the beach or at the pool
Catered organic gourmet meals
For more details, please visit: The Healing Medicine of an Open Heart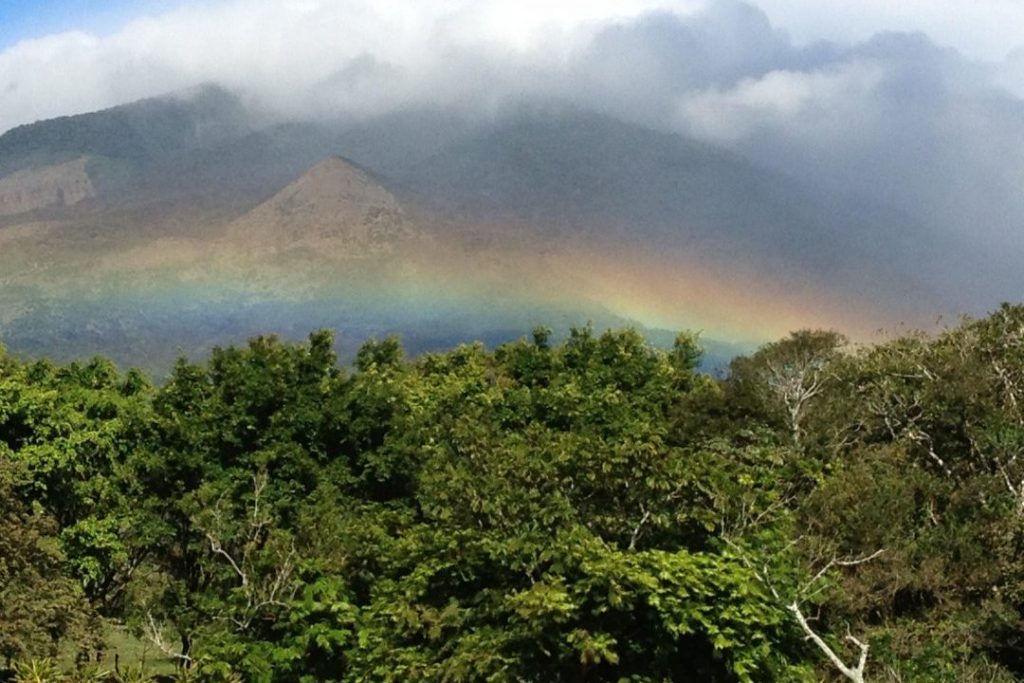 More About Janice Gagnon
Janice Gagnon is the founder of Spirit Winds School of Thai Massage located in Nevada City, CA.  She has been studying throughout all regions of Thailand since 1997. Janice is recognized as an Advanced Instructor and Therapist.  She studied at the Institute of Thai Massage and The Old Medicine Hospital in Chiang Mai, Thailand.  Janice has also studied extensively one-to-one with Master Lek Chaiya in JAP-SEN Herbal Thai Massage.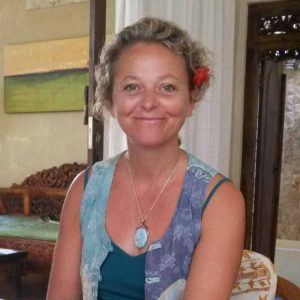 Janice has hosted and co-taught with Lek at Spirit Winds from 2001-2012.  Lek passed on in 2013, Janice carries on this matriarchal lineage in her loving memory.Prior to teaching Thai Massage Janice worked as a counselor and group facilitator teaching skill-based programs.  She also worked with children and families in crisis, developing strategies for conflict resolution and communication skills.  This adds depth to her teaching and her ability to hold space for groups in their healing and transformative process.