Podcast: Play in new window | Download (13.8MB) | Embed
Subscribe: Android | Email | Google Podcasts | RSS | More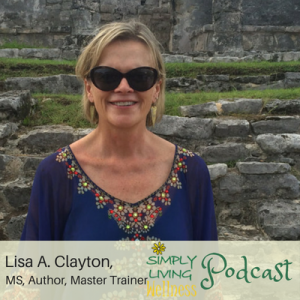 In this episode of
Simply Living Wellness Podcast
, Donna Abreu interviews guest,
Lisa A. Clayton
, about how to tap into your heart intuition and heart intelligence. She talks about why following your heart's guidance is beneficial to everyday life.
If you are struggling with your current life path whether it be your career, or with relationships, or wanting more clarity on your life's purpose, or you just feel that something is missing in general from your life, then this is the episode for you. Lisa A. Clayton, MS, Author, Master Trainer, is an Ordained Angel Minister and the creator of the Inner Leader Movement – A Deeper Understanding of Heart Intuition.
Lisa has been teaching leadership programs of many kinds including personality assessments such as Meyers Briggs to corporate staff all over the world for many years now. The training was always external focused – do these actions steps, be this way or that way. It wasn't until she trained on internal connection and connection to source that she began to follow her own true heart's path. She then developed her own learning model that taught students how to increase potential by connecting to source through their hearts.
Lisa has always been intuitive and brought this skill to her teachings. She is able to intuitively connect to herself and to her students in class – to feel and activate the vibration and energy of the individuals.
What is Heart Intelligence and Heart Intuition?
Following one's heart intelligence means to navigate through life from the heart by activating heart intuition, by grounding, and by connecting to source through the heart. Lisa takes us through a simple exercise for heart activation that we can do on a daily basis in just a couple of minutes.
New energies are coming to Earth, causing a new direction and rapid growth in our evolution. Some systems are falling apart, new ones are coming forth. Heart and soul consciousness is rising up and vibrating more intensely as people here on Earth practicing heart intuition and coherence. The bullies will eventually recede, change and evolve, too! There is no escaping what is happening with the new energies as heart awakenings keep happening, and evolved souls are becoming leaders, guides, teachers, etc. here on earth.
This rapid growth, however, can be fearful and confusing, so we need tools to navigate life with heart consciousness. We need inner leadership, even more that ever, which can be achieved with heart intelligence.
How they discovered that heart activation increases overall intelligence…
Normally, intelligence is defined by one's IQ (intelligence quotient) – the total score derived from several standardized tests designed to assess human intelligence. In the 1980's however, Howard Gardner, a professor at the Harvard Graduate School of Education at Harvard University, opened the doorway for defining intelligence to include other realms such as interpersonal, kinesthetic, linguistic, and musical intelligence.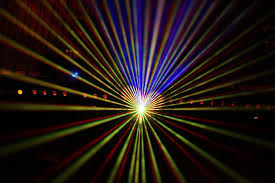 In 1995, Daniel Goleman brought light and research to emotional intelligence, responsible for taking emotions out of the closet and into the forefront. He suggested that emotions have intelligence because emotions are all in the heart.
Emotional Intelligence awareness led to research awareness on positive psychology led by Barbara Fredrickson a Professor of Psychology and Principal Investigator of the Positive Emotions and Psychophysiology Lab at the University of North Carolina at Chapel Hill, NC. She researched and teaches about emotional states, such as love and gratitude, and was one of the first to take suggest a collective intelligence that all humans can be connected to.
Following Barbara Fredrickson, came the interest and research by Heartmath of heart intelligence. What they learned is that feelings of care, compassion, appreciation, as well as breathing into heart increases heart intelligence which then increases overall intelligence.
Magnetometers can measure electromagnetic fields and shows that the electromagnetic field coming from the heart broadcasts about 8 – 9 feet from the heart, whereas the brain's electromagnetic field only spans a few inches. It has been proved that the heart sends more messages to the brain than the brain sends to the heart.
Why is it so important to lead from our hearts?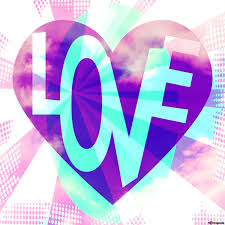 We have been so programmed to focus on our minds. We are rewarded for mind learning which include schooling, training, certifications, degrees, and diplomas. Yet the brain loves to spin us into the ego way of living. We are in a new age of consciousness and the heart is earning to take the lead.
When we activate our hearts regularly, and live our life from heart intuition wonderful, things begin to happen. Witness fear and confusion dissipate. Experience increased clarity, creativity, love and compassion. When the heart and brain work together, even more creativity and cognitive ability to seek solutions surfaces. Listen to Lisa share client success stories.
Simple heart connection exercises like the following will increase clarity, intelligence and
Lisa teaches us an exercise for activating the heart called Vertical Alignment that came to her from the angels. Vertical Alignment is a simple exercise that can be done in minutes. Lisa recommends doing this simple practice daily in order to access all the new energy coming to Earth in the best way possible, as well as to ground ourselves and to radiate high vibrational energy of love, compassion, appreciation and joy.
When you wake up in the morning what are you going to broadcast to the world through your heart?
Do you find yourself leaning over your meal?
Are you hunched over your desk at work or while driving your car?
Take notice and spend even just two minutes doing a Vertical Alignment and watch clarity and creativity increase in your daily life.
Listen now to Lisa teach the Vertical Alignment exercise…
Podcast: Play in new window | Download (13.8MB) | Embed
Subscribe: Android | Email | Google Podcasts | RSS | More
The Inner Leader Program – A Deeper Understanding of Heart Intuition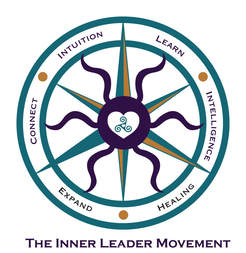 Lisa has created her own heart intuition development program that she calls Inner Leader. Some of the many benefits gained from this program include:
1. Clarity
Increase clarity for seeing the next steps in building your life, relationships, business, career, and opportunities in general. What is your true heart's desire to align with you with your purpose?
2. Heart Exploration
Learn about heart qualities, that help to open up the heart. Experience the Power of emotions.
3. Rewire emotions that are draining you
Lisa helps to identify emotions that may be blocking heart activation and inner leadership. The blocks could be caused by fear, loss, everyday news, grief, trauma or any other cause. The power of love is often hidden in these emotions. In the program, Lisa helps clear those blockages so that one can experience a deep level of healing.
Learn more about The Inner Leader Program on Lisa's website by clicking here.
Lisa Clayton is also interviewed about using angel orbs to discover your life's purpose
In a previous episode of Simply Living Wellness Podcast, Donna Abreu interviews guest, Lisa A. Clayton, about how to tap into your intuition as well as receive guidance from angels, from Source, or from your guides, however they may show up for you.
Click here to listen to Simply Living Wellness Podcast interview with Lisa Clayton on Angel Guidance
More About Lisa A. Clayton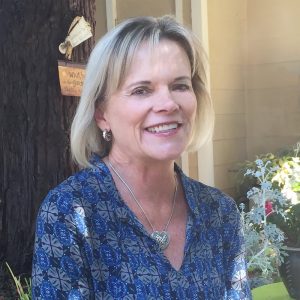 Lisa Clayton in an author and Master Trainer and the Founder of Source Potential, a human development company, Lisa offers more than 30 years of experience in professional training, coaching and consulting. She created a unique learning method for developing individual potential and application of learning concepts which was used worldwide by clients such as American Express and HSBC in facilitator certifications.
Lisa also conducts intuitive counseling and Angel transmissions as an ordained Angel minister and specializes in connecting individuals with their spiritual domain and resources. From her passion for heart and intuitive learning, Lisa became a HeartMath® Certified Trainer and Licensed Coach.
With Lisa's life-long teaching and coaching philosophy of "learning from the inside out", she has creatively combined her Angel intuitive abilities with heart-focused techniques to create Inner Leader: Lead from Heart. This three-month program helps you to connect, learn and expand your own unique, inner leadership abilities and inner-self gifts through deep discovery and healing to live the life you are meant to live.
You can learn more about Lisa or contact her at her website : www.LisaAClayton.com.