When some people think of smoothies (particularly green smoothies), they think, "YUCK!"  They think it's a bunch of gross, bland, mushy produce in a blender.  Yes, I confess my first attempts were rather underwhelming.  However, after learning about the best ingredients and how to properly combine them for nutrients and taste, I've fallen in love with smoothies.  I have green smoothies for breakfast morning and really look forward to them.
Smoothies are a really great way to include lots of nutrients into just one glass. You are giving your body an easy-to-digest meal, which enables your digestion to not works so hard, leaving more energy for you. They are quick, easy, and will allow you to forego the bagel and cream cheese or breakfast sandwich.  You body will start of the day right.
Additional benefits include:
Helpful for stabilizing blood sugar (as long as you don't use too much fruit and include a healthy fat)
Easy way to consume a variety of different fruits or vegetables at one time
Helpful for assisting you body to release toxicity
Convenient way to include more fiber to your diet for optimal bowel function
When you start off your day with smoothies, your organs will thank you! After a few weeks, you are likely to find you waist line looking a little trimmer as the inflammation throughout your body is reduced.  You'll increase your elimination of toxins and this will help you to feel better.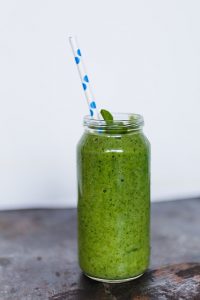 You can prep many your ingredients the night before so you'll be ready to whip up your green smoothie in the morning.  Cleaning your blender is also easy peasy!  Some start their days with fresh juice.  However, cleaning a juicer is much more involved.  But the biggest downside with juicing is that your body doesn't get all the fiber that it needs to stabilize your blood sugar and to support elimination. Smoothies do provide a level of pre-digestion as the ingredients are blended.  So you do get the benefit of supporting digestions in that your body does not have to work so hard to break down the nutrients.  Did you know that 80% of your energy is spent digesting and assimilating your nutrients?
Perhaps you are wonder about blenders.  Well I go into that and a lot more in the New Beginnings Smoothie Challenge. The one I personally have a  Vitamix (which is rather expensive) but that is not necessary at all.
When it comes to making smoothies, it is really best to keep it simple. I'm going to break down smoothie into 5 simple steps for you, so you don't end up with anything other than a delicious, vitamin-packed glass of goodness
Here are my 5 steps:
Choose the liquid – water, coconut water, or a dairy-free milk
Choose your greens – kale, spinach, parsley, Swiss chard, collards, arugula, or lettuce (green leaf, romaine, etc.)
Choose your fruit – banana, apple, berries, mango, or leave out the fruit
Choose your fat/protein – hemp seeds, hemp protein, nut butters, avocado, coconut oil, flax or chia seeds
Add a superfood – maca, raw cacao, bee pollen, shredded coconut, goji berries, camu camu, or any other of your choosing.  I use a good green powder in my smoothies.
There are several recipes in the Challenge Guide.  There is even an accompanying Shopping List to ensure you'll be ready to start right away.
During the winter season, our body is much more susceptible to all kinds of viruses that case the common cold, flu, etc.  daily green smoothies can help  boost your immunity to give you the edge on staying healthy.  When our bodies have the proper nutritional foundation, our immune system is support, which means that we're much less likely to become sick (or we recover much faster!). Increasing fruit and vegetables that are high in antioxidants will also boost immunity as well.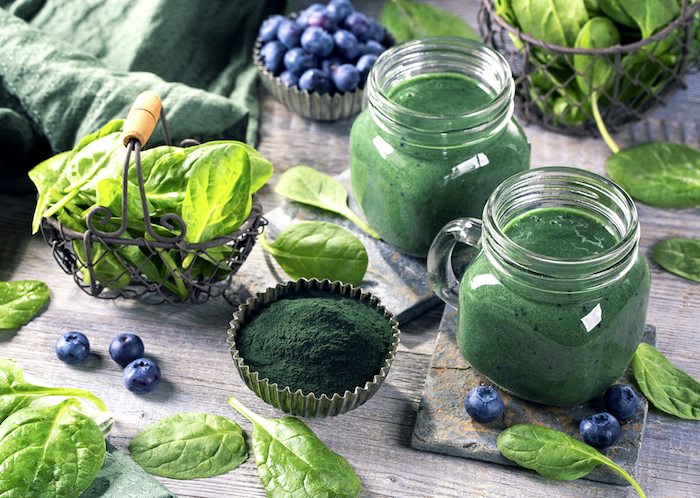 Now let's talk ADD INS! My personal favorites are green powder and hemp hearts.  Here are a few others to consider for your green smoothies that can help you fight off illness and boost your immunity:
hemp protein
pea protein
pumpkin seed protein
raw cacao
spirulina
wheatgrass
hemp seeds (also called hemp hearts)
shredded coconut (unsweetened)
coconut oil (or some my prefer MCT oil)
There is no perfect smoothie recipe for everyone!  Bio-individuality is the idea that each of us is different and that no two bodies are alike. This is why some people thrive on veggie diets, while others need meat; or why some people can do 100% raw foods, while others need cooked meals in order to attain and maintain optimal health.  You'll need to figure out what is best for your body.
 If you are a cool-bodied person by nature, you can add warming spices to your smoothie to improve digestion and nutrient assimilation. Try using cinnamon, nutmeg, ginger, turmeric, or cayenne. I suggest starting with a dash, and then increasing to 1/2 teaspoon.
If you are a warm-bodied person by nature, you can add in cooling spices, such as mint, cilantro, or cardamom.
During the colder winter months, I suggest to adding warming spices into your smoothies can be very helpful. My personal favorite is cinnamon – so delicious!!!
The old saying goes, "An apple a day keeps the doctor way." Well how many fruits/veggies can we squeeze into a smoothie? Let's keep the doctor way through a delicious breakfast smoothie daily! Who's with me??  Here is a sample recipe for you!
Energy Boosting Smoothie
1 cup dairy free milk
2 tablespoons hemp seeds
1/2 banana or avocado
1 cup (or more) spinach
1 teaspoon cinnamon
1 tablespoon ground flaxseed meal or chia seeds
Stevia to taste (optional)
*************************
How about a smoothie challenge?

Are you ready to reclaim your health and vitality?
Are you tired being zapped of energy?
Do you wish you could lose 5+ pounds?
Do you wish you had more confidence when you walk into a room?
GET READY FOR A NEW BEGINNING!
If you said "yes" to any of these questions, then I have the solution for you! The 14-Day New Beginning Smoothie Challenge is here! It's designed to kickstart your weight loss and put you on your way to a more healthy you! Get ready to see so many incredible changes, like increased energy, increased immunity, and a more vibrant and healthy you just in the first week! You will be surprised at how much your body can change in just 14 single days!
My 14-Day New Beginning Smoothie Challenge is for women (and men!) just like you that want to:
Lose weight
Have glowing skin
Feel more Confident
Sleep better
Get rid of any stomach bloat
Feel vibrant
And SO MUCH MORE
Smoothies are the perfect way to get healthy! They keep you full throughout the entire day. That's right! No more feeling hungry, no more calorie counting and no more stressful diets! Let's face it — these approaches don't work. I want to set you up for success, and that is exactly what my 14-day smoothie challenge is going to do for you!
Are you ready to take back your health and give your body a brand NEW beginning?
In just 14 days, you can become the vibrant and empowered person I know that you truly are! Are you ready to say YES to a Happier and Healthier you?
You'll get a full guide with lots of information about smoothies, how to make them, and smoothie recipes for the 14 days.  As a bonus there are also suggest meals with recipes for 3 days of clean eating to ease you into better eating habits.  We've also got you covered with a shopping lists for each week of the challenge.
You've got nothing to lose but a little  unwanted fat and bloat!
Start Your 14-Day Smoothie Challenge Today!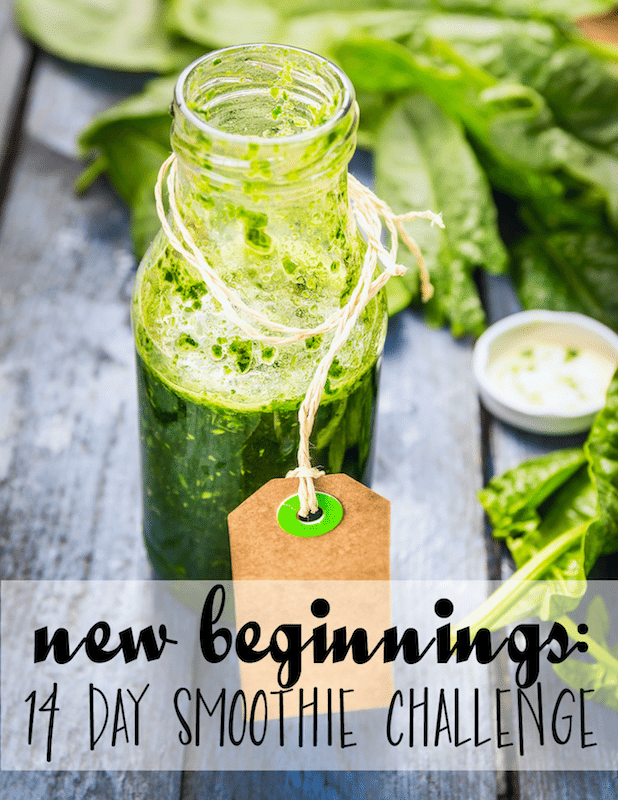 Thriving on Plants has an AWESOME 14-Day Shred Vegan Weight Loss Program that can really help your drop a few pounds fast!  This fabulous program takes you through 14 days of mindset change and suggest meals.  It is affordable for ALL and touches on each aspect of what to do, step by step, to drop weight during just 14 days.  Our program is a great reset for your eating to support your metabolism. It goes over all the rock-solid foundational holistic health basics, like how to balance blood sugar, improve metabolism, and ramp up overall health in the process – all while shedding those pounds, baby!